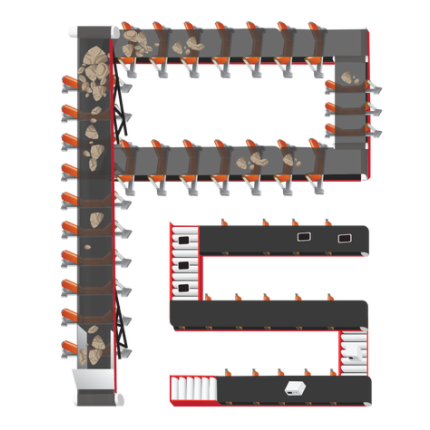 Who are we?
Pres-San was founded in 1985 by İsmail GÖKTÜRK. From past to present, we have been manufacturing conveyor rollers, stations and equipment with high usability, durability and quality for the bulk transport sector and automation systems in our factory with 7500 m2 closed and 1500 m2 open area. By the middle of 2022, we have increased our annual production capacity of 1,000,000 to 2,000,000 products by adding the automation system for rolls and robotic welding for stations to our inventory.
Why Us?
Conveyor roller, conveyor stations and conveyor spare parts needed by the industry all over the world.
We manufacture it and offer it to your service.
Trustworthy
We are a reliable and sought-after company that fully meets the needs and expectations of the customer in all processes.
Technological
reduce costs and
We closely follow and apply technological developments in order to increase profitability.
Quality
We increase the quality level by giving importance to teamwork so that our employees can use their talents at the highest level.
Spherical
In order to represent our country in the best way in the world, we carry our technical, administrative and financial knowledge abroad.